Loyalty Rewards
The latest Aberdeen Research shows that companies with Rewards Programs achieve a 280% greater spending from customers and 300% higher customer retention as compared to companies without loyalty programs.
Though the rule of thumb is normally "actions speak louder than words", these words say and mean alot. With our Loyalty Reward Program (with online activation) you get the "words" and the "action". Especially when it comes to answering the question on, How can I cost effectively increase;
Sales/Profits
Customer Retention/Repeat Visits
Data Collecting
Customer Appreciation
Our Loyalty Reward Program includes:
Simple POS integration by our IT team.
Customized Online Loyalty Card Activation Center where you determine the data required for activation.
Customize Activation and data capture for Franchise Stores.
Online Balance Check
Various Backend Reporting Capabilities
The MonkeyFist Loyalty Reward Program can be fully implemented, monitored, and maintained
for as low as $25 per month.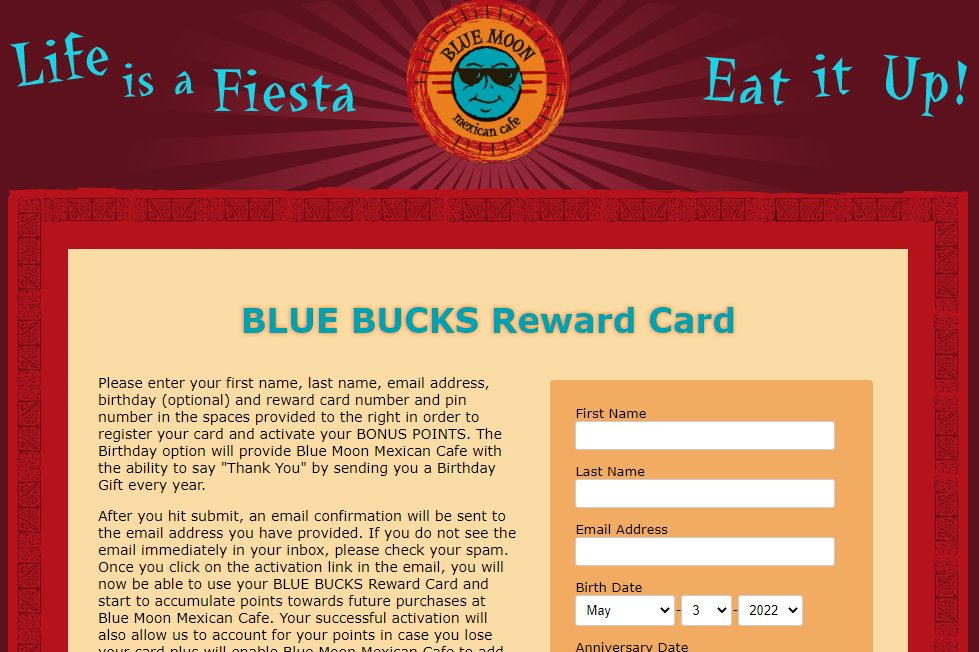 You can view a live MonkeyFist Loyalty Reward Programs at
Blue Moon Loyalty